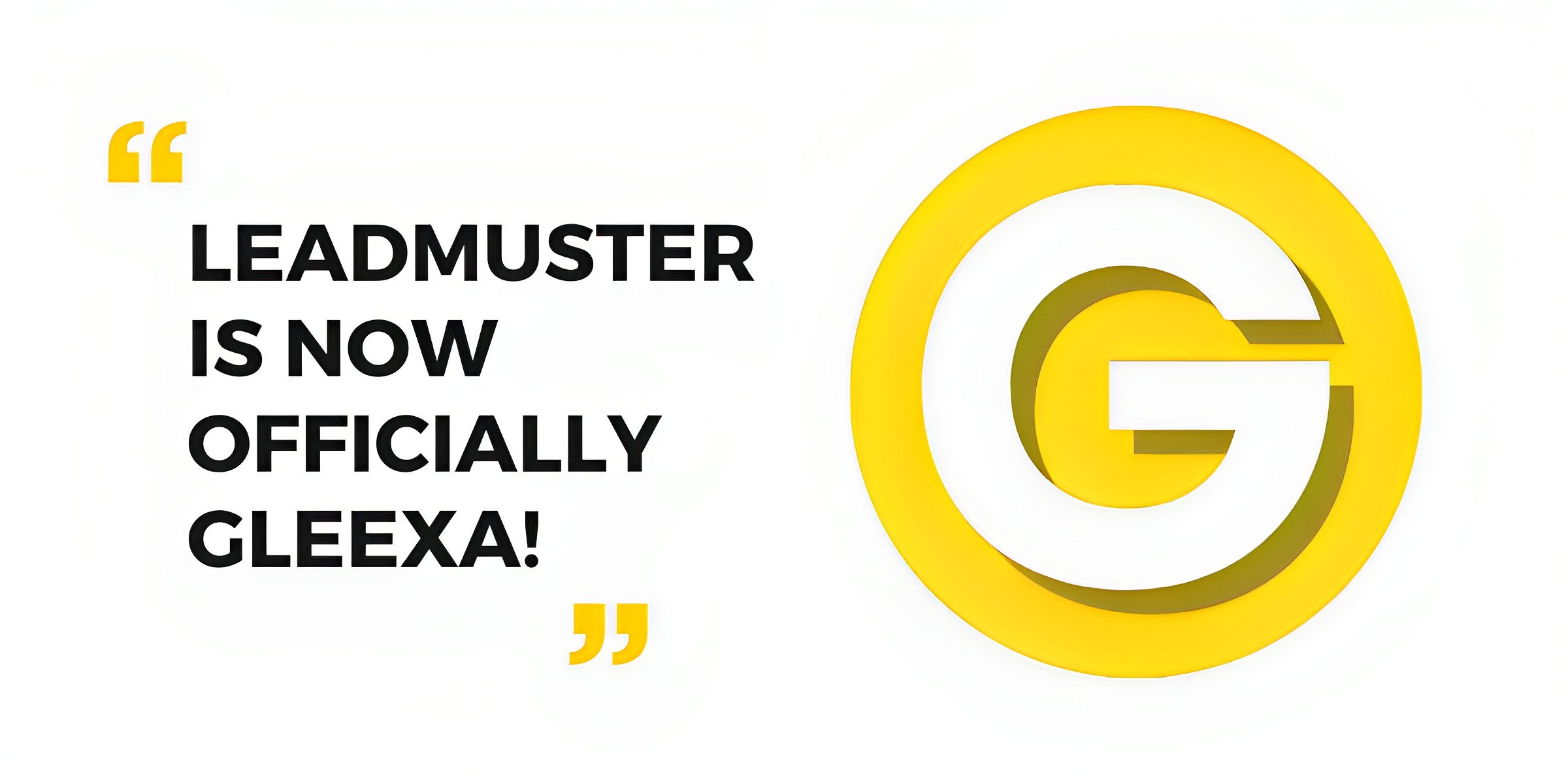 We are excited to announce a significant milestone in our journey as an IT solutions provider. LeadMuster is now officially Gleexa! This transformation represents our commitment to our core values and our mission to provide exceptional services to our clients and partners worldwide.
Why Gleexa?
Our new name, Gleexa, carries profound meaning that reflects who we are and what we stand for:
G – Global
Gleexa is a company with a truly global presence and reach. We are dedicated to connecting businesses and organizations worldwide, offering our services and solutions across borders and continents. With Gleexa, you can expect a world-class experience.
L – Leading
Leading the way in the IT industry is not just our ambition; it's our identity. Gleexa consistently sets high standards and guides the direction of technological innovation, earning its reputation as a true leader in the field. When you choose Gleexa, you're choosing excellence.
E – Exceptional
Exceptional is at the heart of Gleexa's identity. We are committed to delivering outstanding, top-tier solutions and services that consistently exceed expectations. Gleexa is all about setting the benchmark for excellence and surpassing it every time.
E – Expertise
Gleexa is built on expertise. Our team consists of seasoned professionals who bring deep knowledge, skills, and experience to every project. With Gleexa, you can trust that you're working with the best in the industry.
X – eXemplary
Gleexa's commitment to being exemplary shines through in everything we do. From our exceptional customer assistance to our innovative solutions, we aim to be a standout performer in the IT industry, setting the standard for excellence.
A – Advancement
At Gleexa, we are dedicated to the advancement of technology and progress, both for our clients and the industry as a whole. We constantly push the boundaries of what is possible, ensuring that you stay ahead in the ever-evolving world of IT.
We want to extend our heartfelt gratitude to our valued clients and partners who have been on this incredible journey with us. This transformation would not have been possible without your trust and collaboration. Our commitment to providing top-quality services remains unwavering, and we look forward to continuing to serve you under our new name, Gleexa.
As we embrace this new identity, we envision a brighter, more innovative future together with Gleexa. Thank you for your continued support, and here's to the next chapter of excellence and progress in the world of IT!
Stay tuned for more exciting updates and developments from Gleexa.