Best Sitecore Development Company
Elevating Your Digital Transformation Game With Sitecore Development Services
Most Trusted Sitecore Development Agency
In today's digital ecosystem, user experience has become an important factor that has the ability to make or break your business, and it cannot be overstated. It is not just a buzzword, but it greatly impacts your business.
To make that seamless user experience, Sitecore development provides an incredible solution. Imagine it like a custom-made puzzle where each piece can be placed for a specific purpose to create a unified picture. Similarly, Sitecore development services connect all the components and functionality to provide a complete digital solution. It streamlines the content and design of your website by providing a multi-channel experience along with an automatic marketing engagement process to provide a seamless user experience.
Leverage our Sitecore web development services that help you enhance digital interaction by creating content-rich customization which can seamlessly delight your users.
Websites using Sitecore CMS
Our Key Sitecore CMS Development Services
We Offer a Magnitude of Exceptional Services
Unleash our expertise and experience a skyrocket business growth.
Sitecore Consulting Services ➤
Custom Sitecore Development ➤
Custom-oriented Enterprise Solutions ➤
Migration & Upgradation ➤
QA and Testing Services ➤
Support and Maintenance ➤
Sitecore Consulting Services ➤
Sitecore Consulting Services

Businesses face many challenges when managing complex content, integrating with other third-party systems, personalization, customer experience, etc. And the fact is: seeing so many tasks on the plate can be overwhelming. Solution? Sitecore Consulting Services offers technical expertise, strategic guidance, and best marketing practices to ensure you can harness the power of digital innovation. Thinking about who can assist you in paving the success path? Gleexa, a Sitecore development agency, has an expert team who provides guidance from planning to execution.
Custom Sitecore Development ➤
Custom-oriented Enterprise Solutions ➤
Migration & Upgradation ➤
QA and Testing Services ➤
Support and Maintenance ➤
Want to Supercharge Your Website and Drive Growth and Engagement?
As a professional Sitecore development agency, we optimize your web performance and streamline marketing efforts to achieve significant growth.
Sitecore Development Process Flow
From Requirement Gathering To Deployment
Gleexa is a reliable Sitecore development company with years of experience creating tested strategies that perfectly meet your evolving needs.
Why Choose Gleexa for Sitecore Development Services
Incredible Benefits of Sitecore Development
Unleash the capabilities of digital ecosystem with Gleexa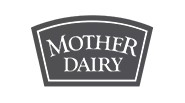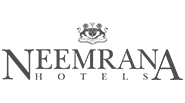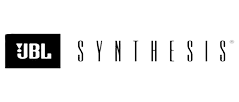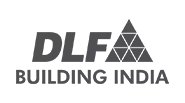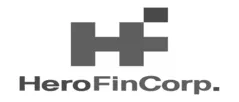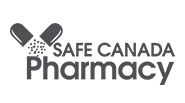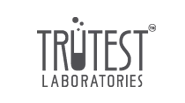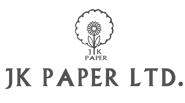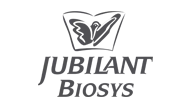 Which hiring model is right for you?
Exploit Our Hiring Models
Look at the hiring models below to know which hiring model is the best for your business.
In this model, the client hires a dedicated team or individual from us to work exclusively on their project and the allotted team or individual is fully dedicated to the client's project and is not shared with any other clients. This model is best suited for clients who have a large and ongoing project, requiring a significant amount of work and need a dedicated team for that work.
In this model, the client pays for the service provider's time and the materials used for the project. The client pays for the number of hours worked by our team, and for any materials or resources used during the project. This model is best suited for clients who need a flexible approach to their project and are willing to pay for the time and resources needed to complete it.
In this engagement model, the client and service provider agree on a fixed price for the project before work begins. The client pays a set price for the project regardless of the amount of time or resources needed to complete it and we're responsible for completing the project within the agreed budget and timeline.



Learn More About Our Exceptional Sitecore Development Services
Frequently Asked Questions
Here are some of the commonly asked questions regarding Sitecore Web Development Services.
Yes, your Sitecore CMS will be SEO-friendly. Our Sitecore CMS development services help to optimize your website by utilizing SEO-friendly capabilities and features.
From metadata management to URL structure control to content optimization to XML sitemap generation to page speed optimization to mobile-friendly design to analytics and insights to redirect management to multilingual and multiregional to SEO integration to advanced SEO tools, we utilize robust SEO features and capabilities to make your website search engine friendly.
We are a top Sitecore development company that provides exceptional post-launched services. It includes
Addressing the issues and challenges that happen on the website and fixing them.
Regular maintenance tasks, including security patches, security updates, and performance optimization, make the website stable, secure, and up-to-date.
Our team can provide optimized Sitecore solutions based on user feedback and industry best practices.
Yes, you can see your project during the development phase. We believe our clients should know how their project is being developed. For that, we follow a collaborative approach in which our clients can be involved in the development process and get ample opportunities to provide their valuable input throughout the development lifecycle so that we can successfully meet our client's expectations.
Start a conversation by filling the form
Once you let us know your requirement, our technical expert will schedule a call and discuss your idea in detail post-sign of an NDA.
Read our in-depth and knowledge-rich blogs on the latest technologies, software development, digital marketing, remote teams, and more.