Best Chatbot Development Company
Develop Intelligent Digital Workforces to Drive More Conversions
Top Chatbot Development Company in India
No business can afford to miss users' attention in today's fiercely competitive market. Chatbots with AI have been performing incredibly well by automating repetitive tasks, which in turn saves tons of time, optimizes resources, and assists in a boosting company's productivity by 3X.
Gleexa is a top-notch chatbot app development company that helps businesses by developing chatbot programs to understand the user's intent and respond based on standard operating procedures and organizational data.
Our dedicated chatbot app development services leverage their expertise to create production-ready chatbots for various channels following the business structure to streamline its operations and increase client engagement.
User Satisfaction Rates Through Chatbots Chats
Our Expertise Encircles the Following Chatbot Development Services
Our chatbot application development services offer cost-effective, robust, highly customized solutions from conceptualization to deployment.
Chatbot Consulting ➤
Custom Chatbot Development ➤
Multilingual Chatbot Development ➤
ERP Systems Integration ➤
Chatbot Testing ➤
Enhancement & Support ➤
Chatbot Consulting ➤
Chatbot Consulting

Are you seeking assistance to know whether an intelligent chatbot is ideal for your business or not? Contact us to take advantage of our top-tier chatbot services, which help create and maintain chatbots with other project components so that you don't need to worry about technical aspects.
Custom Chatbot Development ➤
Multilingual Chatbot Development ➤
ERP Systems Integration ➤
Chatbot Testing ➤
Enhancement & Support ➤
Getting Help to Revolutionize the Way Your Business Communicates?
We will assist you to develop smart and conversational AI-powered chatbots ensuring automated customer support with interactive experiences.
We can utilize modern technologies like AI, ML, UiPath, and Blue Prism in addition to RPA tools to develop smarter chat bots to help businesses.
Our Chatbot Development Process
From Initiation to Deployment
Our chatbot development process follows the best industry practices and technologies, including machine languages, NLP, and AI, to provide full-fledged chatbot solutions.
Benefits of Chatbot Development
AI-powered chatbots allow for cost savings while assisting businesses in remaining accessible round the clock to provide extraordinary customer experience.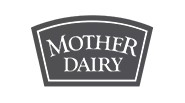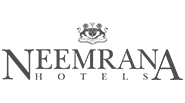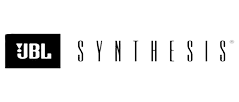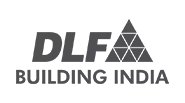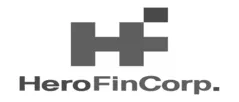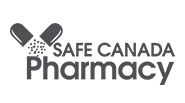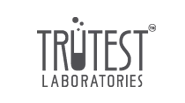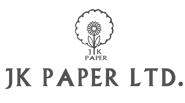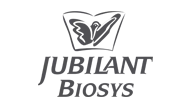 Best Chatbot App Development Company
Why Choose Gleexa for Chatbot Development
No matter the industry, we offer premium, high-quality chatbot development services to brands and businesses to drive qualified conversions.
Which Hiring Model Works Best for Your Business?
Below are our hiring models to help you to determine the right hiring model for your business.
We provides a dedicated resources team to work exclusively on the client's project. The team operates as an extension of the client's in-house team, and the client pays a fixed monthly fee for the team's services.
In this model, The client pays for the actual time and materials used during the project. The scope of the project may not be clearly defined, and the client has the flexibility to make changes or additions as needed.
In a fixed-cost model, The client and Gleexa agree on a fixed cost for the entire project. The project scope of work, budget estimate, and timeline will be predetermined before the start of the project development.
Know more about Chatbot Development
Frequently Asked Questions
Some of the commonly asked FAQs are mentioned below to clarify your doubts and give you an in-depth and profound knowledge of the Chatbot App Development.
Typically, the creation of a chatbot takes two to eight weeks. Depending on the complexity of the project and the developers working on it, this could be either less or even more.
Gleexa chatbot development services help you complete your project within the specified timeline, from conversation design to development to implementation to chatbot integration with RPA to deployment.
In case of any queries, don't hesitate to get in touch with our well-versed and experienced team. They are way happier to help you!
Chatbots are incredibly useful for your business, and let's go over a few of the most significant advantages-
It assists in giving users a response very quickly. The bots enable to offer 24/7 support services and greatly enhance customer engagement.
They foster fantastic customer engagement and enable your business to generate qualified conversions.
Chatbots reduce human error, particularly in tedious and repetitive tasks. It also assists in lowering the total cost of providing customer service.
When all the variables are taken into account, the cost of chatbot application development services can range from $20,000 to $80,000. This chatbot price range would cover everything from the overall design to developing and integrating data analysis features like machine learning.

Moreover, the final cost of developing a chatbot depends on ample factors like the complexities, the scope of your project, and the evolving needs of your business.

To get the exact cost of your project, you can connect with our team.
Start a conversation by filling the form
Once you let us know your requirement, our technical expert will schedule a call and discuss your idea in detail post-sign of an NDA.
Read our in-depth and knowledge-rich blogs on the latest technologies, software development, digital marketing, remote teams, and more.