Full Stack Development Services
Embark Your Software Development Journey With Us for Optimum Growth and Revenues
Full-stack Web Application Development
Indeed, the wheels of digital transformation keep on moving and change the way businesses used to work. The businesses who aspire to accelerate their rate of expansion and proficiently set foot on the emerging evolving landscape, Software development is their go-to option.
Gleexa specializes in full-stack web application development, from front-end prototyping to a full suite of back-end services leveraging emerging technologies.
Hire dedicated full-stack developers from Gleexa who have experience in front-end and back-end web development, including creating UI for browsers and mobile devices and business logic software to access databases.
Types of Full-Stack Web Development Services We Offer
Our Expertise Encircles the Following Full-stack Development Services
Being a full-stack software development company, we utilize a variety of frameworks, tools, and technologies to create powerful software solutions that maximize your business potential.
Software Development Consulting ➤
Custom Software Development ➤
Product Development ➤
QA and Testing ➤
Migration & Upgradation ➤
Backend Support and Maintenance ➤
Software Development Consulting ➤
Software Development Consulting

There is more than just developing a software solution for your business. It is essential first to analyze, assess and evaluate your business needs and objectives. Our consultant conducts in-depth research and assists you in creating a one-of-a-kind product while minimizing project costs.
Custom Software Development ➤
Product Development ➤
QA and Testing ➤
Migration & Upgradation ➤
Backend Support and Maintenance ➤
Does Your Business Unlock the Potential of Advanced Software Solutions?
Get the next-gen full-stack software solutions to deliver an incredibly immersive experience to your users with Gleexa.
Advantages of Full-Stack Development
Benefits of Full Stack Software Development
Businesses benefit from full-stack development by becoming more agile to respond quickly to opportunities and industry trends.
Our dedicated talents revamp your growth funnel by integrating modern technology and digital tools.
Full-stack Development Process
From Requirement Gathering To Deployment
Our full-stack developers follow an agile software development process to ensure the prompt delivery of software products with enhanced flexibility and transparency.
Why Choose Gleexa for Full-stack Development? 
How Do Gleexa Full-Stack Development Services Help Your Business?
As a full-stack software development company, Gleexa has a track record of successfully completing projects and assisting clients in leveraging opportunities and acquiring the potential of digital transformation.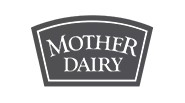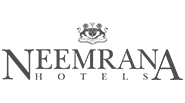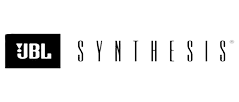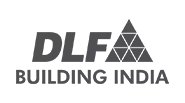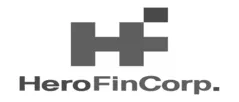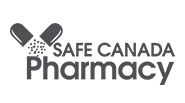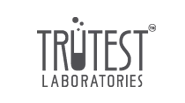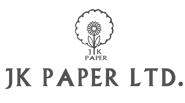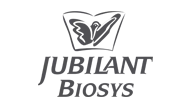 Which hiring model is right for you?
Explore Our Flexible Project Engagement Models
Look at the hiring models below to know which hiring model is the best for your business.
In this model, we will provide resources to you full-time for your project and you have to pay for them on a per-month basis.
This model is suitable for those who don't have a clear roadmap about the project. In which you only have to pay on hourly basis.
In this model, Under a fixed budget resources will be assigned to complete your project and you have to pay that fixed cost. 
Learn more about Full-stack Development
Frequently Asked Questions
Learn about the most commonly asked questions mentioned below that address your doubts and give you in-depth knowledge of Full-stack development.
A full-stack development company provides end-to-end services from the back end to the front end. They are integral to every stage of the development process.
Cost is a key factor influencing business organizations' decision to hire a full-stack company. The developers may work on each part of your project to develop an MVP.
A full-stack development company can help you minimize the number of developers your business needs to produce a single product by offering a wide range of technological expertise.
It is going to be difficult to provide an exact estimate for any software development project. The project's budget, complexities, software features, revisions, and scope will determine how much time is needed to complete it. When we accept the initial estimate, we will let you know how much of the project will be finished in the given budget.

After that, you can provide us feedback so we can make improvements. You shouldn't be concerned because we are a reputable full-stack software development company.
Yes, with every project, we provide complete maintenance and support services. We take great pride in developing robust and powerful software development along with entire team support to give our clients a sense of relief.
Gleexa full stack web application development, you are free to extend the maintenance and support as long as that suits your needs or preferences so that you can offer the best-in-class customer experience.
To leverage our maintenance and support services, please feel free to get in contact with our team.
Start a conversation by filling the form
Once you let us know your requirement, our technical expert will schedule a call and discuss your idea in detail post-sign of an NDA.
Read our in-depth and knowledge-rich blogs on the latest technologies, software development, digital marketing, remote teams, and more.