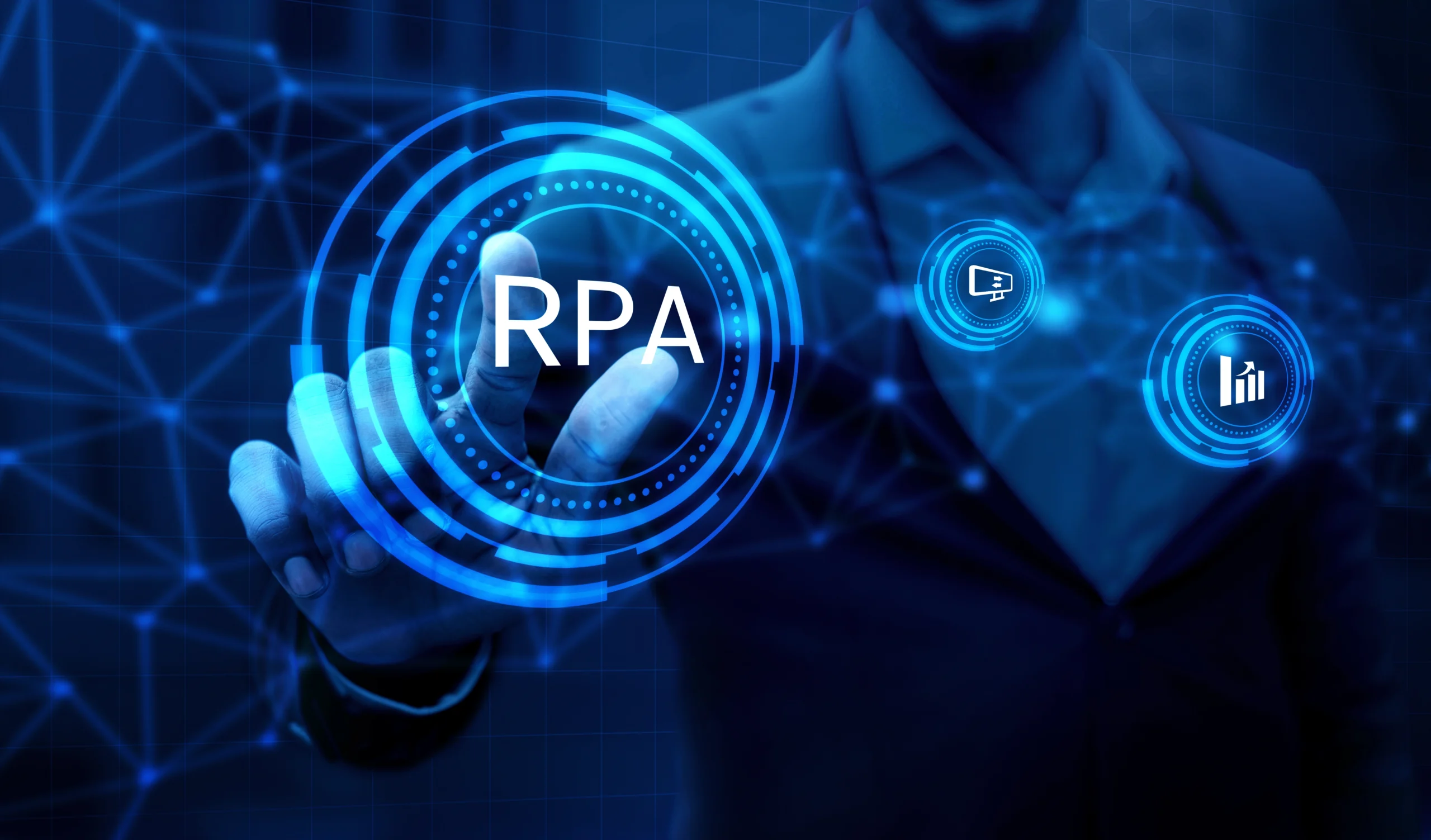 Summary: Revolutionize your business processes and tap the world of automation with a game-changing technology – RPA. It can help your business avoid getting stuck in the loop of manual processes and free your resources to work on high-value tasks. Let's explore some RPA examples to understand how automation is shaping business processes and workflows.
In today's fast-paced world, most businesses have experienced that their employees spend an average of 4 hours and 38 minutes per week drowning in the sea of tedious, repetitive tasks. This way, they somehow become a less valuable asset for the organization. 
Imagine a digital workforce world where a tireless team of robots performs mundane tasks, including data entry, report generation, invoice processing, compliance reporting, and more. By automating these tasks, you can free up your human workforce, giving them an opportunity to focus on more strategic work and enabling your business to drive more return on investment.
Moreover, there is a quantifiable impact of automation on businesses. It may be interesting to know that 81% of companies leverage RPA technology to meet their saving goals. 
Now, it's enthralling to know some of the RPA examples to understand which tasks can be automated to help organizations achieve their yearly goals. But before unlocking the world of possibilities, let's start with the fundamentals: "What is RPA?" and its lucrative benefits –
What is RPA?
Robotic process automation is about empowering your workforce by handling all the repetitive, tedious tasks so they can work on high-value tasks. This transformative technology can automate routine tasks and give your employees the freedom to achieve the next level of creativity and productivity with the perspective: do less, achieve more!! 
10 Real-world RPA examples that transform workflows of businesses
1. Website Scrapping
By leveraging the potential of RPA, it can be intensively easy to retrieve data from websites. Website scraping is a prominent RPA example that helps businesses automate their repetitive tasks. Some of the intuitive tasks that can be done when it comes to website scrapping are
It can scrape large amounts of data in a quick time from websites. RPA bots are programmed in a way that they can scrape data from complex sites in a consistent way with precision.
Regarding scalability, RPA can scrape large chunks of data easily. Even the same bot can scrape small data too.
Thanks to RPA bots, which can scrape data from sites while not affecting their performance and user experience.
2. Call Centre Operations
When call centre integrates the automation into their workflows, they can enhance their efficiency and boost customer satisfaction. Let's see how RPA can seamlessly integrate call centre operations.
It can automate time-consuming tasks, including call routing, data entry information retrieval, and other complex tasks that require a human workforce.
Assisting agents to be intact the improved quality of calls by providing them the relevant customer information, which helps them to ensure consistency and the right information given to customers.
Available around the clock
RPA bots can run tirelessly without even taking a break, and if customers require any assistance after business hours, it is available 24/7 to help them.
[ Also Read: The Game-Changing Potential of RPA in the BPO Industry ]
3. Payroll Processing
A business can integrate automation to streamline its payroll processing tasks. This is one of the day-to-day real-world RPA examples where it can provide trailblazing outcomes. Here are some of the tasks done by RPA
It can automate routine tasks, including reconciliation, validation, and data entry, to speed up payroll processing operations.
In manual payroll processing, the chances of incorrect deductions, miscalculations, and mistakes are very common. By utilizing the RPA, the risk of errors can be reduced to a great extent.
Utilizing the RPA in payroll processing can minimize human intervention, and the chances of errors are likely to reduce, which in turn can minimize the cost of payroll processing.
4. Customer Complaints
Providing a great customer experience is important if a business wants to generate more revenue and grow business to the next level. A customer complaint is a pivotal robotic process automation example showing how a business can leverage this transformative technology and improve its customer experience.
Address customer complaints
Instead of manually managing customer complaints, it can automatically create and manage those complaints and ensure that they are correctly addressed and tracked.
It can send real-time notifications to the customer service team so that they can resolve the problem quickly. This way, the customers get proactive solutions.
With RPA, businesses don't need to worry about whether the complaints are being routed to the right department or not. It can take the entire responsibility and send the complaint to the dedicated department, which can save time and help customers get solutions quickly.
5. Data Transfers
Managing large piles of data manually is a complex task and rescues a lot of employees' time. It makes them busy doing low-value tasks, and they do not provide their focus on high-income-generating tasks. RPA becomes a game changer when it comes to managing, extracting, and validating volumes of data. Let's look at this real-time RPA example.
Here RPA plays a vital role in mapping the data coming from the source to the final system so that it can be transferred correctly.
Extracting data from various sources, including websites, databases, and spreadsheets, is challenging. But with RPA, it's no more complex; it can automate the data extraction process and transfer it into the target system.
Data validation & verification
With the help of RPA, the likelihood of generating errors can be minimized as it validates and verifies the data, ensuring a high level of accuracy.
6. Credit Card Processing
RPA bots work behind the scenes by handling credit card processes to gather information, manage credit checks, and decide whether the applicant is eligible for the credit.
In this robotic process automation example, the bots can quickly process the information by automatic them, such as credit score verification, checking credit history, and more which can further minimize processing time.
On behalf of the human workforce, RPA can determine credit card eligibility with the help of predefined standards and protocols.
Complete credit assessments
It can retrieve the relevant data to ensure that the credit assessment is completed accurately. It includes data such as financial information, customer applications, and credit history.
7. Compliance Processing
It's become difficult for an organization to monitor the compliance process during the time of expansion. But with RPA implementation, organizations can seamlessly resolve this problem and save valuable time.
It can keep an eye on the regulatory changes, and if any changes or updates occur, it can alert the compliance team so that they can effectively meet their reporting requirements.
It gives a sigh of relief to the compliance reporting department by automatically generating complaints reports with a high degree of accuracy which allows them to cut down on time along with minimizing errors.
It's no brainer that inaccuracies in compliance reporting can lead to financial penalties, loss of business, reputational damage, and more, but RPA can minimize the inaccuracies and errors during compliance processing, which can further enhance its accuracy.
8. Claim Administration
RPA is a profound solution for insurance and healthcare industry strategy to optimize claim administration.
It requires a certain amount of time to process claims with precision. RPA is an effective tool that can automate claim processing from data entry to extracting the data to validation in a timely manner with a high level of accuracy.
Fraudulent activity is common, and performing it manually is a painstaking task. With RPA, it is easy to find fraudulent claims with the help of pattern identification and precise analytics.
By leveraging RPA, an organization can seamlessly track the whole claim process. It allows them to perform the process from initial submission to final output and enables them to update the status to stakeholders.
9. Scheduling Systems
In an organization, the scheduling process can be troublesome and inefficient. RPA technology can make the process quick and hassle-free. Let's look at how it can improve scheduling.
Scheduling tasks automation
It can automate the scheduling tasks, including creating schedule updates, sending reminders, notifications, etc., in order to minimize delays and errors in the process.
In this robotic process automation example, the scheduling process can be efficiently scaled up or down to align with the evolving Business requirements.
Optimized monitoring and reporting
It can determine the possible delays or issues by monitoring the scheduling systems so that they can be resolved at the first step.
10. Sales and Marketing
RPA is a progressive technology to facilitate the sales and marketing process.
It can gather valuable data via a magnitude of sources, including website Analytics and social media, to help the sales team to enhance the efficacy of the lead-generation process.
Marketing campaign targeting
RPA segments the potential customers on their behavioral data or demographics and enhances the targeting of marketing campaigns.
Enhance customer services
With the help of automation, RPA can automate complex tasks, including scheduling service appointments, queries, and order status tracking so that the executive can be more focused on solving customer queries, which can lead to a higher customer satisfaction.
Are you ready to embark on the bot journey?
In a nutshell, the above RPA examples indicate that RPA adoption keeps on flourishing across many industries. It is a powerful tool to automate tasks that are repetitive, mundane, and complex in nature. The benefits? It provides endless benefits to businesses, from streamlining processes to automating routine tasks to boost employee productivity to exceptional customer satisfaction to more.
Does your business seek RPA technology support? That's awesome! Gleexa RPA managed services can assist you in navigating the challenges of the competitive landscape and quickly climbing the success ladder.