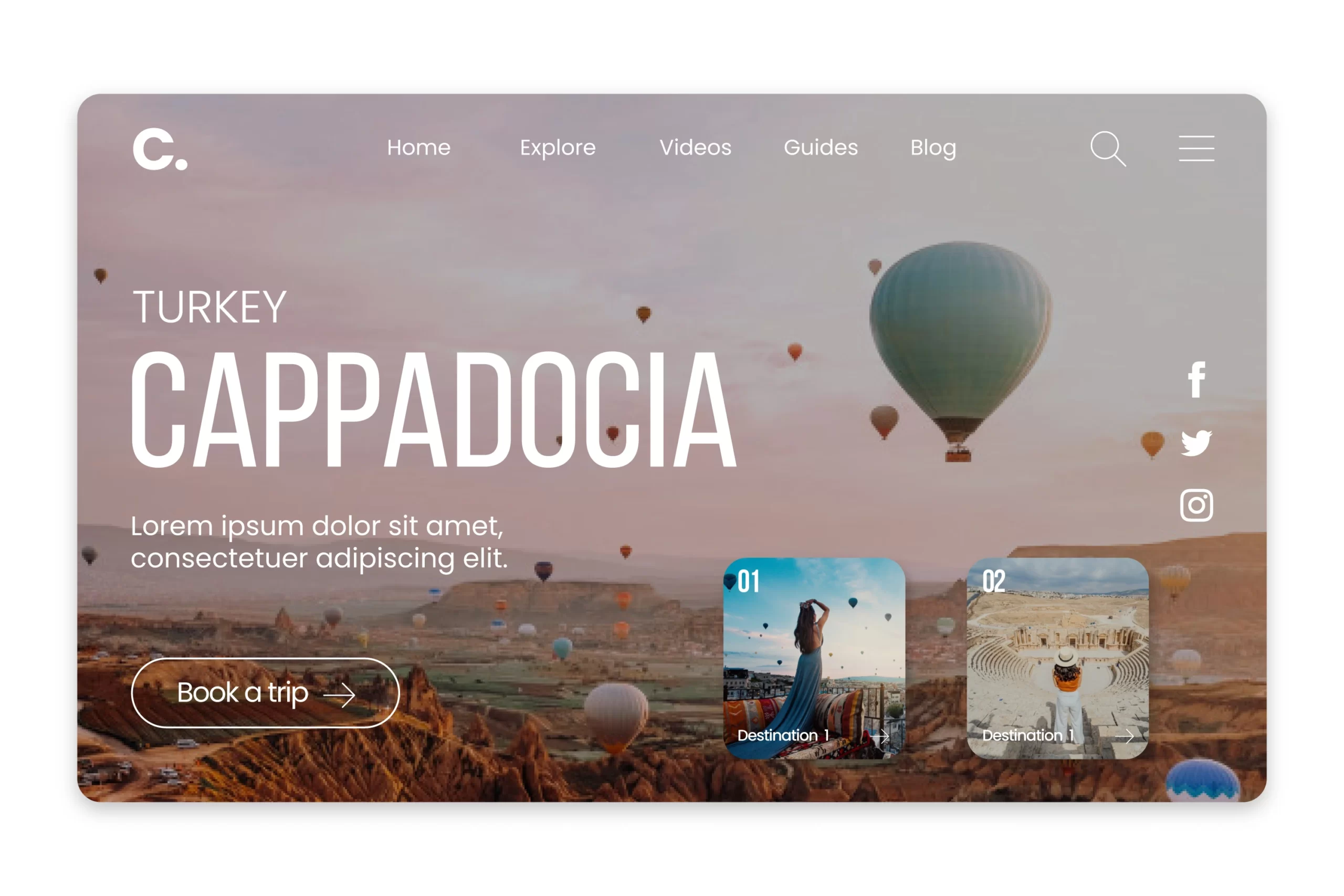 Gleexa's Content Strategy helped Travel Company generate leads and seal more deals.
Industry – Travel
Service – SEO content writing, copywriting, blog writing, content optimization
Platforms – Content Writer, SEO Specialist
Country – United Kingdom
Duration – 4.5 Months + Ongoing
About the Brand
Our travel client which is situated in the United Kingdom and operational all across the globe has been a very successful travel agency for almost 25 years. They cater to their audience with premium services like tours, hotel bookings, transportation, travel packages, etc. Besides, they have their own online portal where users can search and book travel services online with zero hassle.
Business Objective/Project Background
The client approached Gleexa to help them with their brand's content strategy. They wanted to increase customer engagement on their website as well as boost brand awareness. The client required a team of skilled and creative SEO content writers who could create a copy that resonates with the audience.
Devise a content strategy plan
Deliver SEO-optimized content and blogs
Create viral social media posts
Increase organic traffic on the website
Optimize the website content
Challenges
As the client catered to global customers, the website's pages should include tailored content for the target audience.
The client was up against the biggest travel companies in the UK which eventually increased the research work for our team.
Deliver high-quality content to increase website users and increase sales.
Every day we need to deliver unique and viral content for social media.
Our Solutions
We began the work by setting up a few calls with the client's marketing team and our content lead. After having a complete understanding of the project requirements we allocated a team of content writers and SEO specialists. Over the course of 4.5 months, we delivered 50 blogs and content for 25 web pages.
We handpicked a team of content writers, editors, and SEO specialists who had experience with the travel industry.
Our SEO experts carried out a complete analysis of the website, competitors, target audience, and keyword research.
We set up weekly scrum meetings with the team to give them the project status and get feedback.
We created customized content for the client including regular blogs, long-form content, web page content, and social media posts.
We also optimized the existing website content with updated keywords and fresh content.
Results
Organic keywords grew by 70% in 4.5 months
Monthly sales increased by 130%
210% increase in website traffic
350% increase in Instagram followers
52% reduction in bounce rate
---
Need help with something? We are your help mate in Content Writing.
Let's Talk!